Moots Announce The New Routt CRD and Tease Carbon Component Line
 Complete Race Design For Gravel Aficionados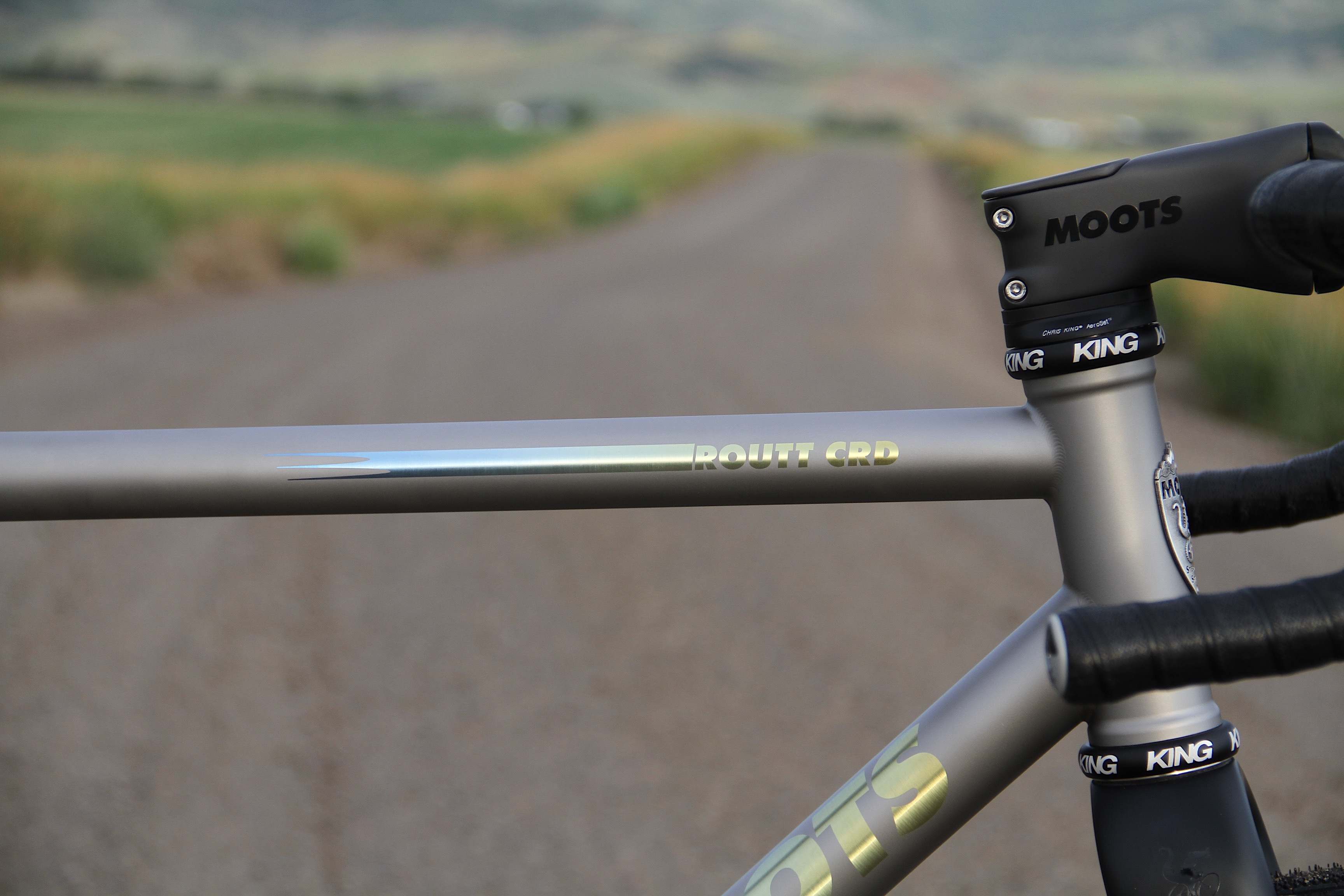 The race bike of every gravel enthusiast's dreams. Pure speed in a performance-focused chassis, integrated routing for clean lines, and a sweet spot for tire clearance. With or without a number plate, this bike will have you setting PRs all over your local gravel haunts and beyond. Speed and performance are the cornerstones of the All-New Routt.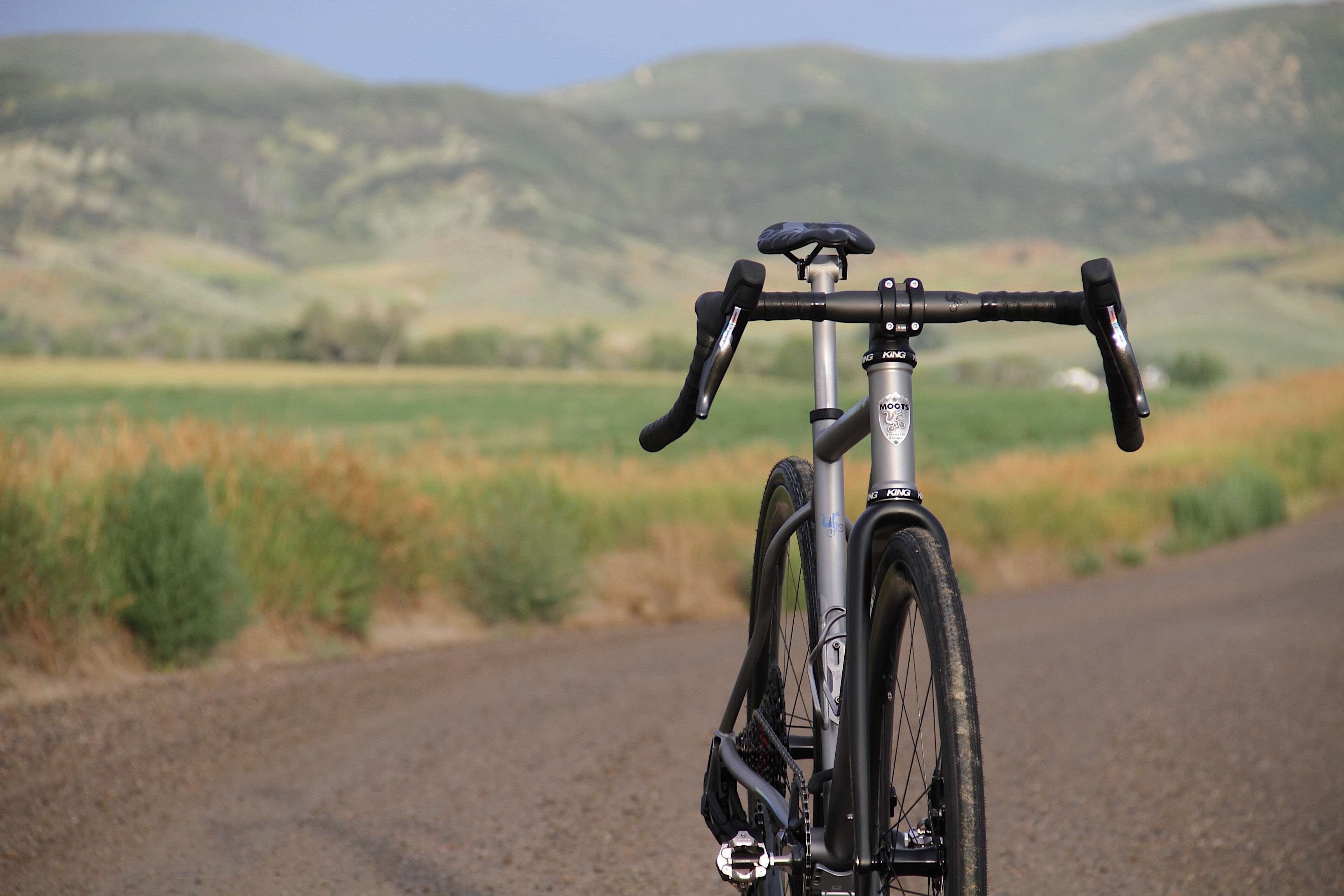 The NEW Routt CRD incorporates everything Moots has learned from a decade of making versatile gravel bikes. The ROUTT CRD (Complete Race Design) is a distillation of Moot's rich history and desire to create a perfect gravel race machine with the purist in mind. The new Routt CRD enters the line-up as their flagship gravel race bike meant for speed across gravel and broken road surfaces, while maintaining legendary Moots ride quality. The Routt CRD continues to improve efficiency where power enters the bike around the BB and dropouts while isolating the rider with lighter tubing both in the seat stays and top tube for those all-day rides. Designed with the spirit of competition and the gravel racer in mind, the Routt CRD is optimized around 40-42c tires with plenty of clearance to spare.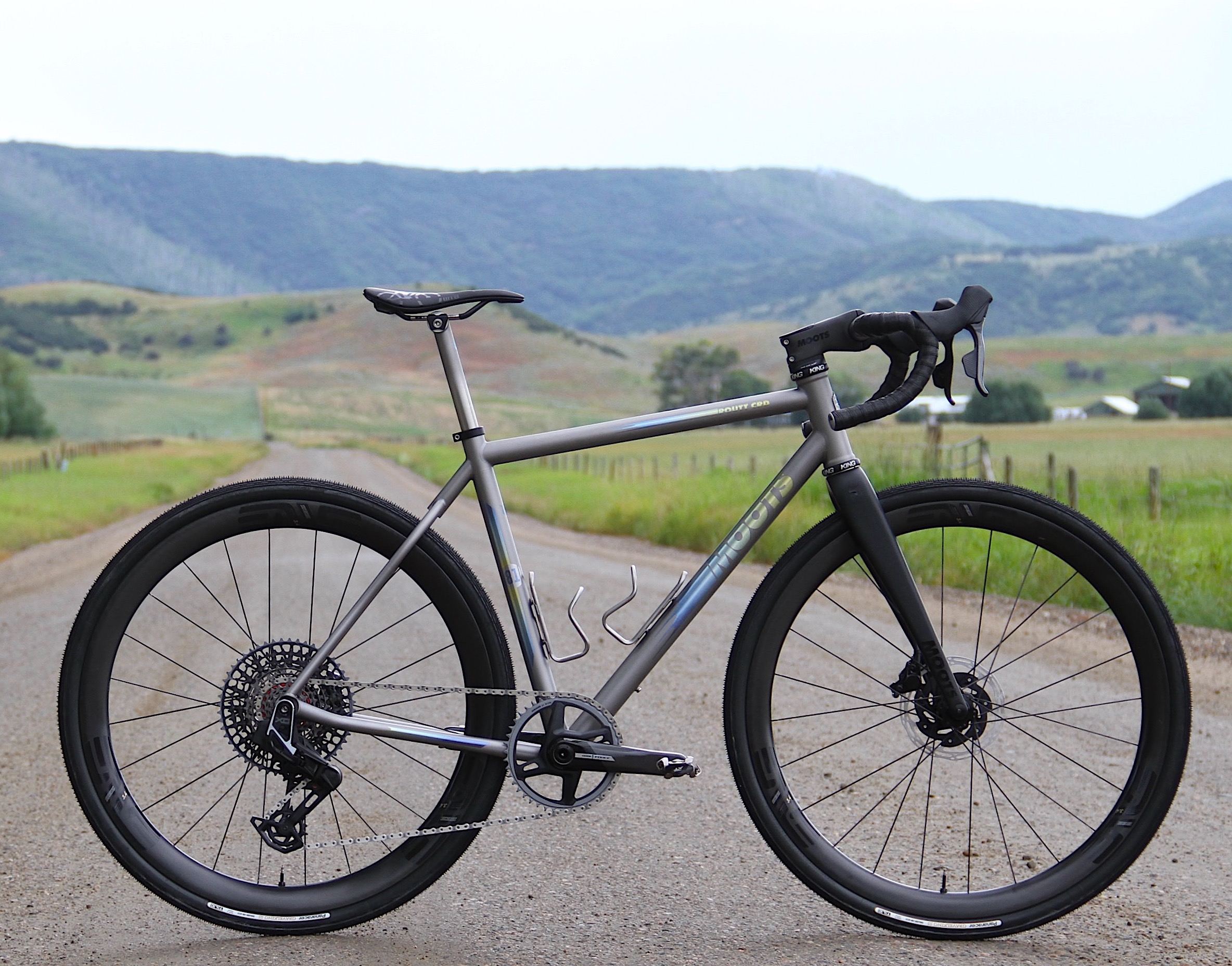 The RSL (Race Super Light) tube set leads the way to save weight, while the updated 3D printed dropouts and brake mount pull the back end into precise alignment for quick accelerations and tracking over the roughest surfaces. The core of the bike starts off with a threaded T47 bottom bracket for wide groupset compatibility and the stiffest possible platform. The rear end of the Routt CRD now features UDH compatibility for current and next-gen groupset accommodation, while the front end gets enhanced with an all-new integrated cockpit of Moots Own Design (MOD) and an improved version of the legendary Moots gravel fork—no wires or hoses to be seen. 
The bottom line: Gravel race tendencies, all-day comfort, and long-term durability in one integrated package that is the pinnacle of the Routt family of gravel bikes. This is Complete Race Design.
Routt CRD Build Options
Peloton
MSRP: $11,999
Groupset: Force Xplr
Wheels: Enve AG25
Seatpost: Moots Ti Post
Bars / Stem: Moots MOD Stem & Bar
Peloton 1x
MSRP: $13,999
Groupset: Force/Xo T-Type
Wheels: Enve 3.4
Seatpost: Moots Ti Post
Bars / Stem: Moots MOD Stem & Bar
Podium
MSRP: $15,549
Groupset: Red Xplr
Wheels: Enve 3.4
Seatpost: Moots Ti Post
Bars / Stem: Moots MOD Stem & Bar
Frameset
MSRP: $8,888
Moots MOD Fork
Headset
MOD Bar and Stem
Chris King T47 Bb
MOD Components Information
The MOD Component line is currently only available on Moots Bikes; pricing, and availability to come.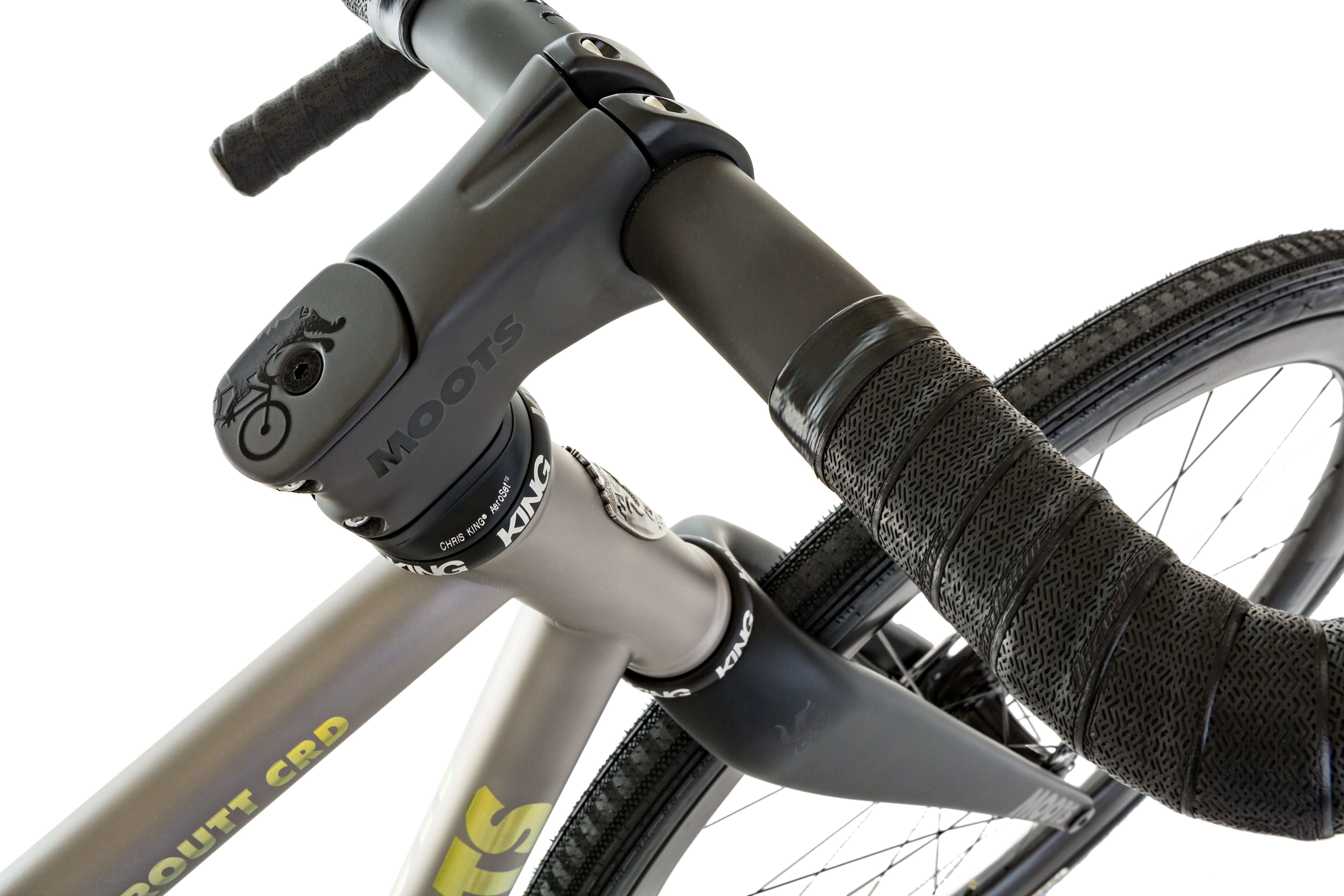 MOD Stems: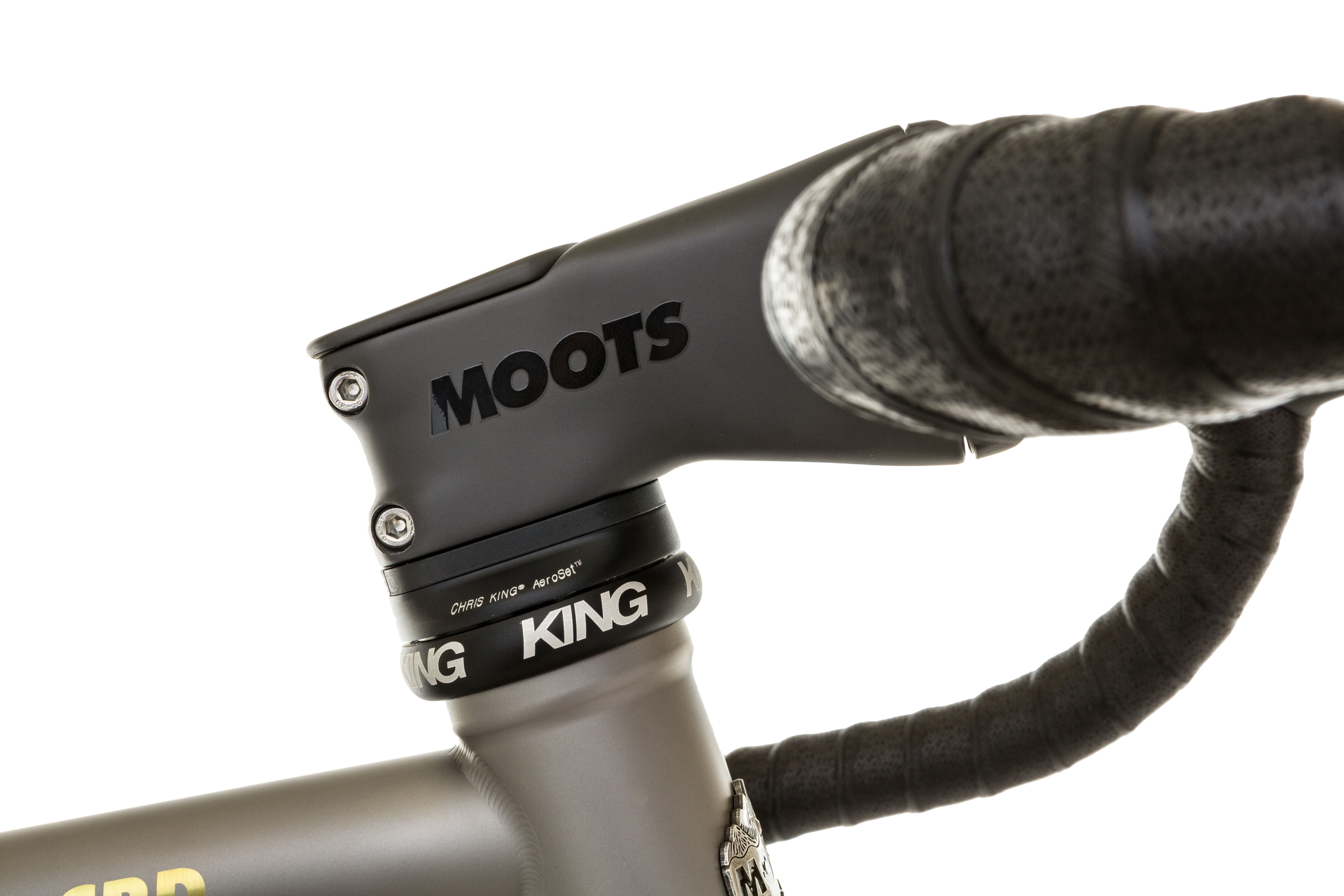 70mm - 120mm in 10mm increments
-3 degrees only
35mm bar clamp diameter
ACR internal interface, used by other component manufacturers for wide compatibility
Made-to-match carbon top cap
200g for 90mm stem with faceplates, and hardware
MOD Handlebar: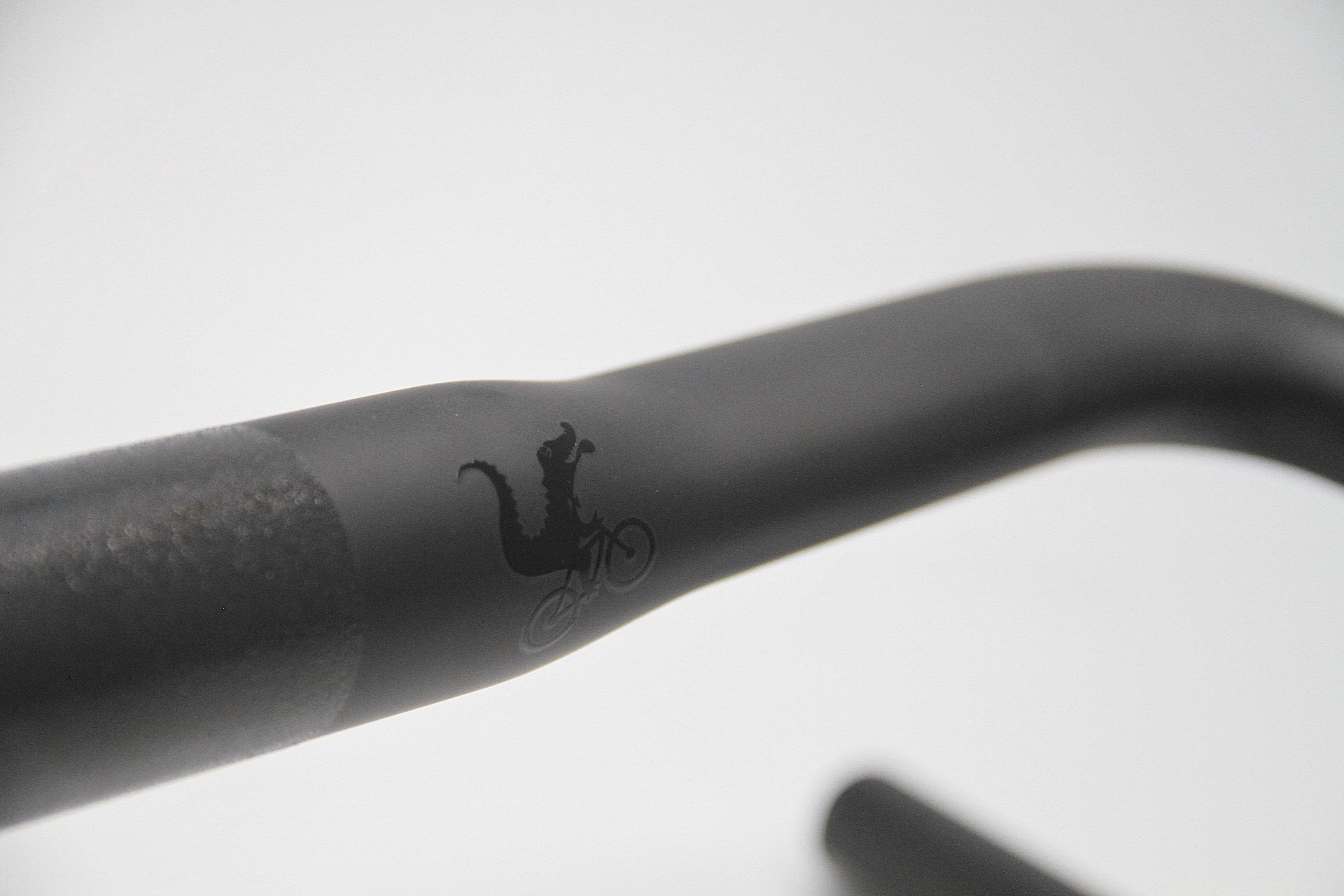 Width - 40cm, 42cm, 44cm and 46cm
80mm reach, 13 degrees of flare, 145mm drop
35mm bar clamp diameter
internal routing ports
ergo tops shape
227g weight at 44cm
MOD Gravel Fork: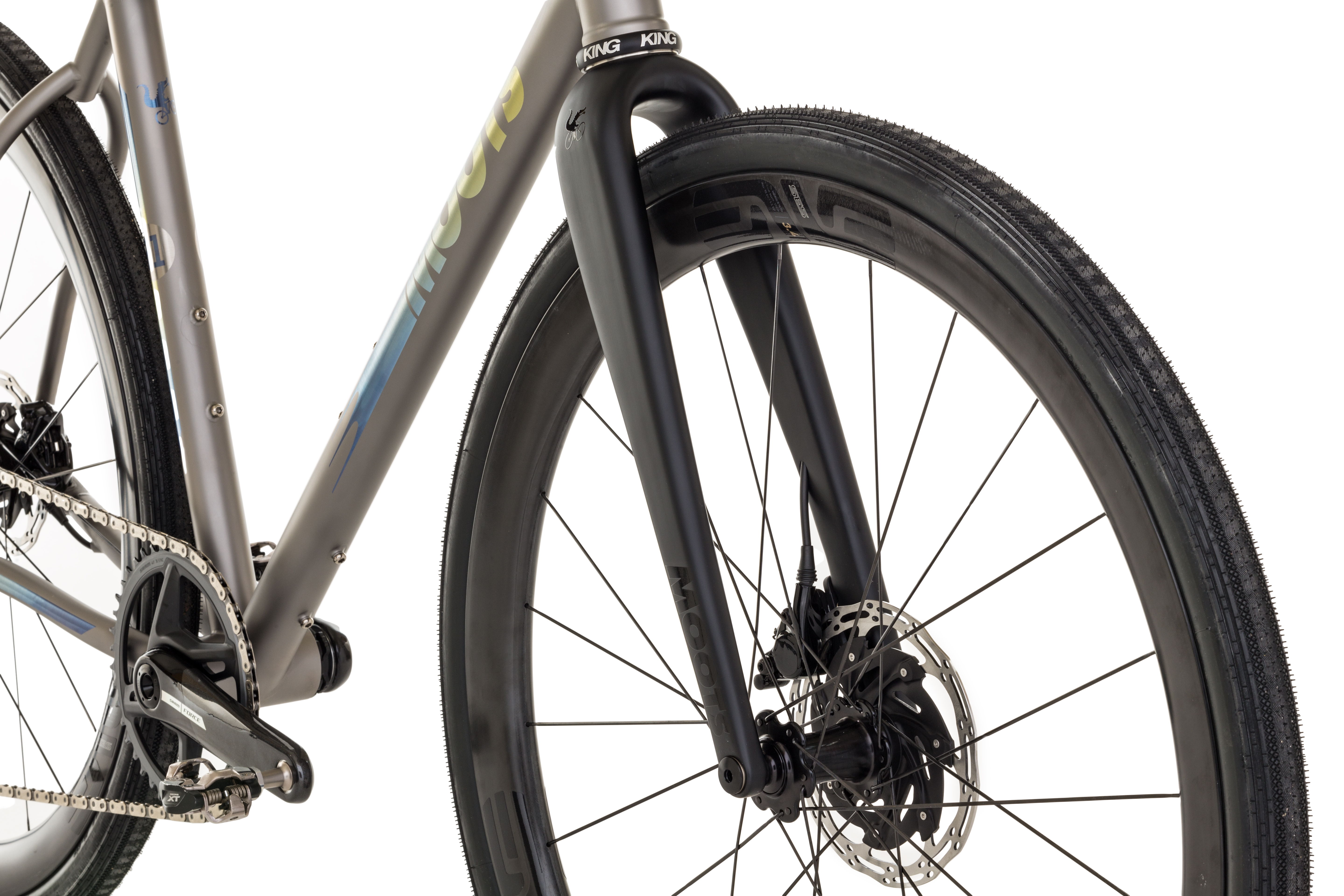 395mm axle to crown
47mm rake
Clearance for 50c+ tire
12x100 axle
1.5" to 1.125" steerer
Fully Internal Brake Hose Routing
584g weight with expander plug, axle, and full 350mm steerer
Integrated hidden fender mounts