Introducing The Moots Routt ESC
The New Escape Route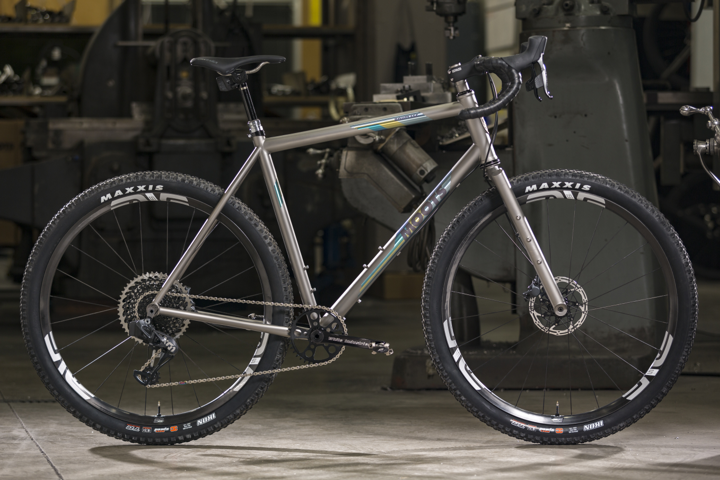 Deep gravel, rough singletrack and doubletrack, the Moots ride is always better than the destination.
Adding to the legendary Routt lineup is the Routt ESC. This is an escape-ready drop-bar bike that can hold up to a 2.4'' tire and take you well beyond the far-off routes you've been dreaming of. Leaving your front door on a bike that can link your favorite routes together as they turn from pavement to gravel to hidden gems of single-track and back again is what the ESC is all about.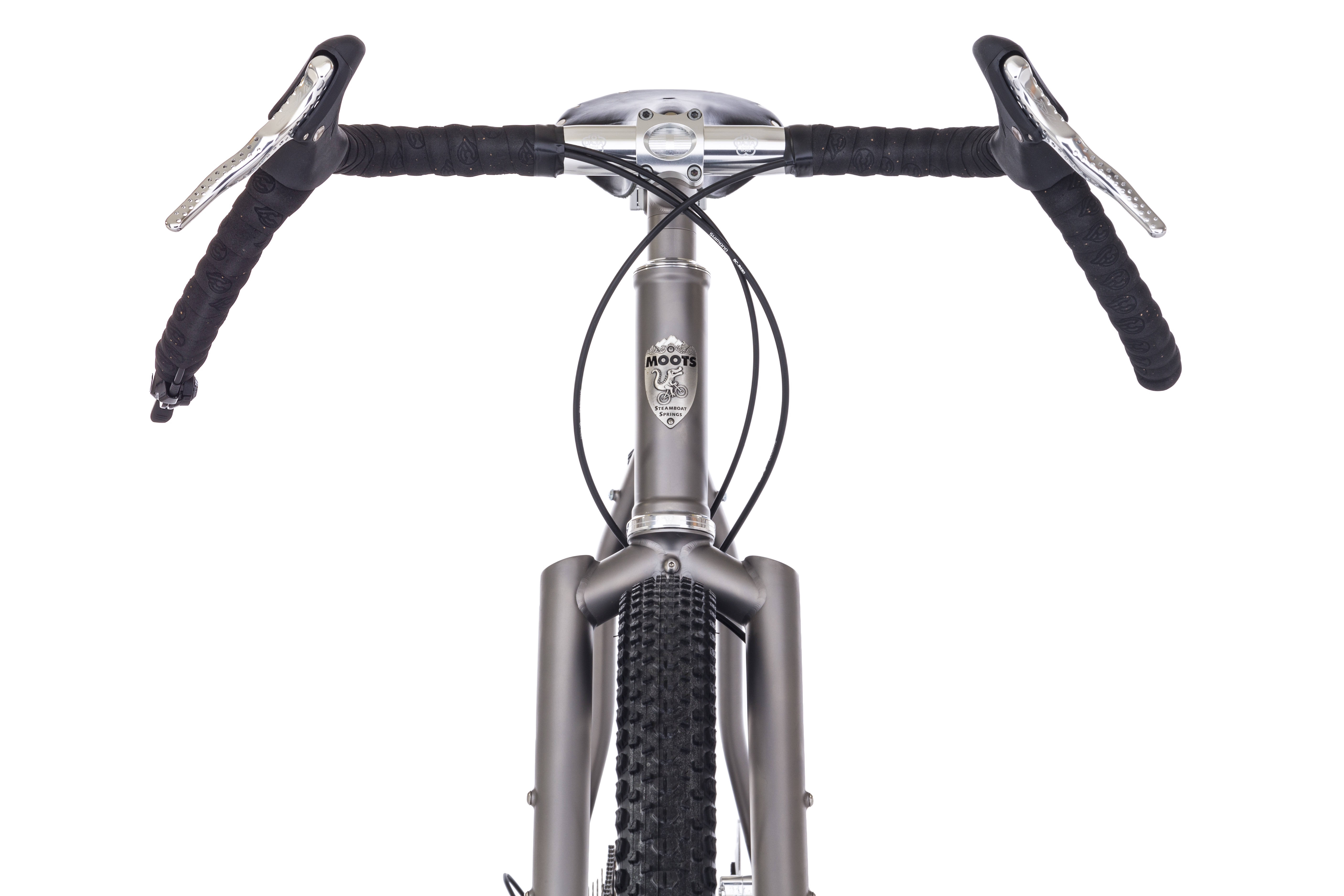 The Routt ESC is equipped with three frame bottle locations as well as two triple pack mounts on the fork that allow you to get lost without wondering about the next refuel stop. Wide gear range and a 38 tooth chainring allow big roll out and gears to climb where the goats reside. An oversized tubeset, and massive S-bend fastback seat stays give this bike backbone to perform across all-terrain, loaded or unloaded. Available in two build options with Moots' signature array of finishes, there's a Routt ESC for every taste and every rider.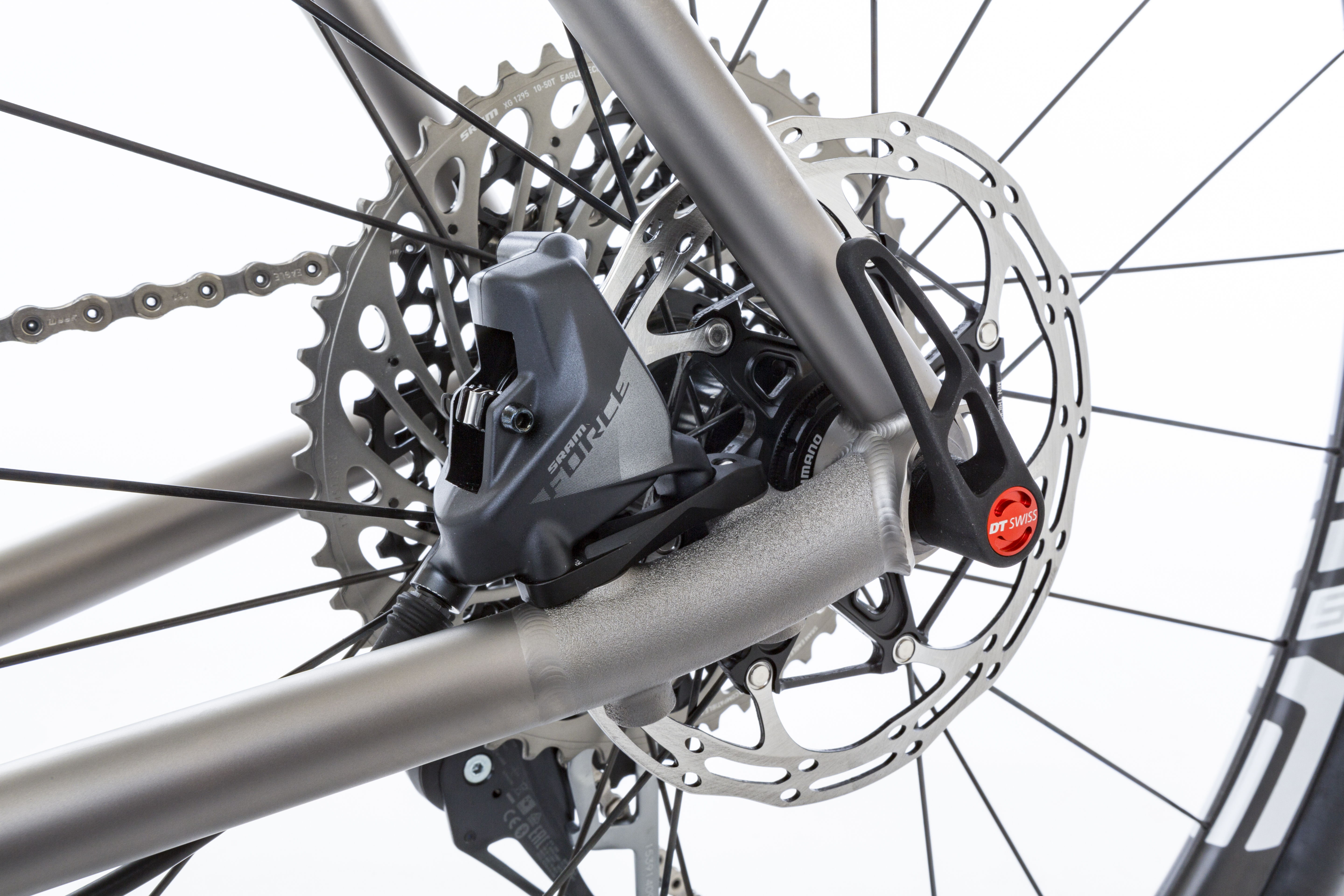 Build Options
AXS Kit
Sparing no detail in the name of performance, the AXS Kit features parts from ENVE Composites, Sella Italia, White Industries and SRAM's Force AXS kit. Combined with the stiff yet compliant ride that Moots is known for, there's no limit to your adventure. Pictured in the Trans Am finish.
Neo Retro Kit
A throwback build, the Neo Retro Kit is devoted to lovers of vintage bikes. With a Dajia Cycleworks Far Bar, Brooks saddle, and Paul Components Klamper brakes this build combines retro aesthetics with modern performance.
Product Features
BB: 73MM Threaded
Seatpost: 30.9mm
3 bottle mounts
Completes spec'ed with 5 Ti cages: 3 King Cages and 2 King Manything Cages
Max. tire size: 29x24
Read axle spacing: 148mm (Boost)
Max chainring size: 38t
MSRPs

From $10,484 (Neo Retro complete)
From $12,719 (AXS complete)

NOTE: Pictured with Reverb AXS dropper post, updated build ships with Moots Ti post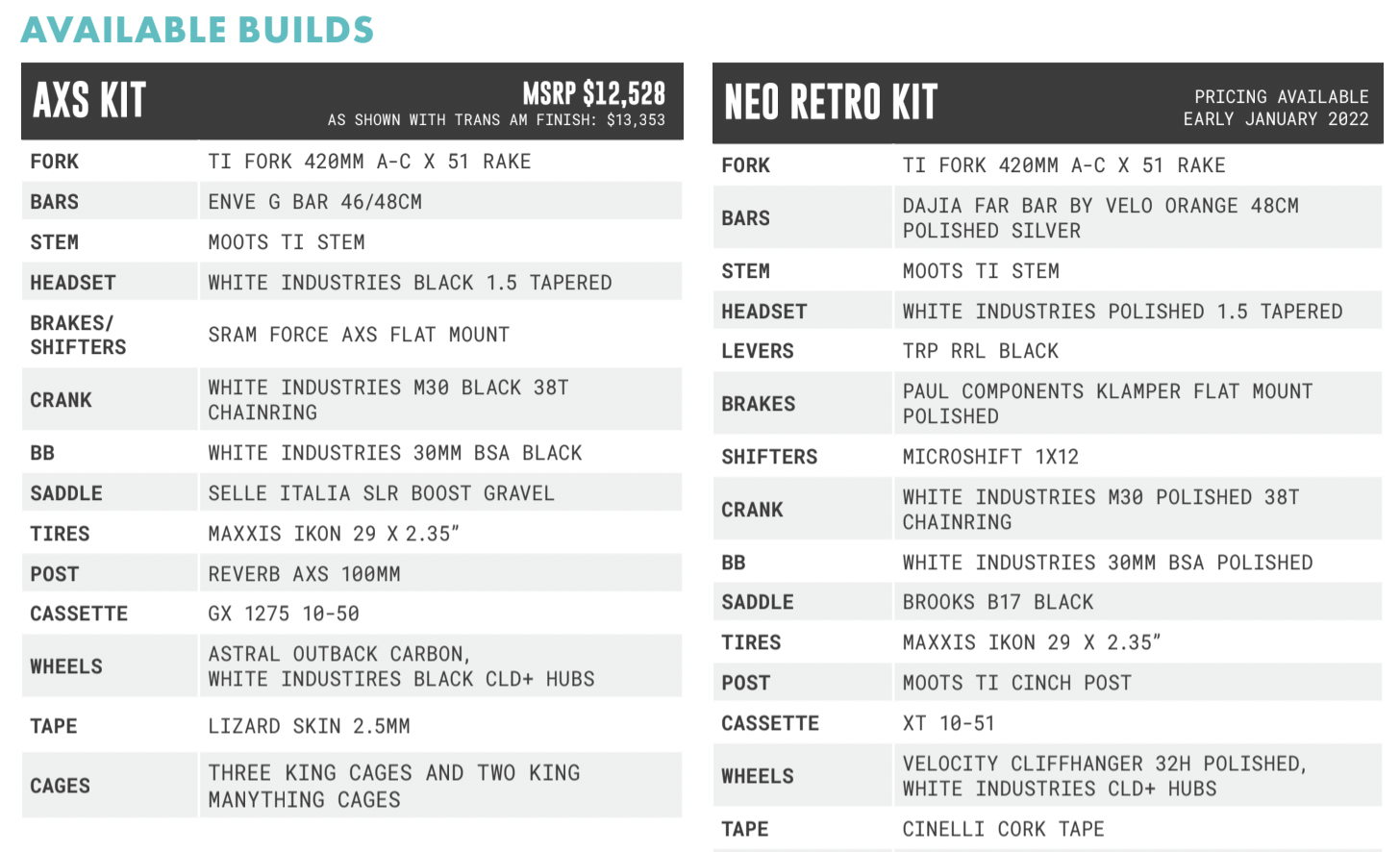 MOOTS_ESC_MediaPacket_Digital.pdf
PDF - 7.1 Mb
Download