Moots Components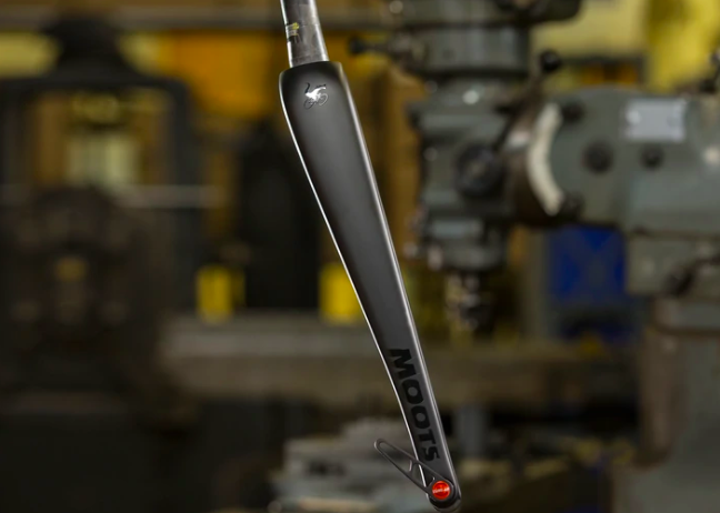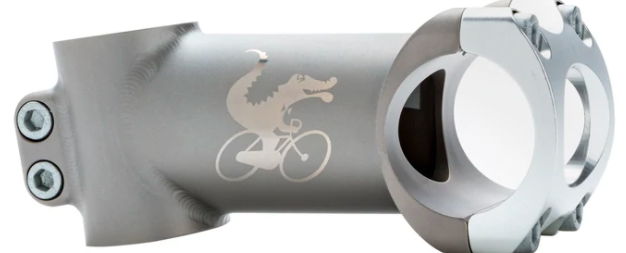 Ti Stem
One stem optimized for mountain, cross, and road. The Moots Ti Stem features a bi-ovalized oversized extension for lateral rigidity, 4 bolt handlebar clamp sized for 31.8 bars, lightweight machined faceplate, and welds just as beautiful and precise as those on Moots frames. 
Product Features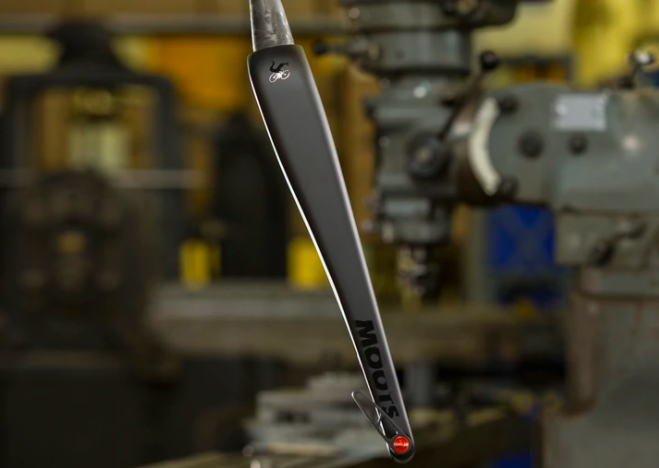 Carbon Gravel Gravel/CX Fork
Moots in-house designed, executed in full carbon fiber to exacting tolerances. The Moots Gravel/CX fork incorporates industry leading standards into one capable piece. A tapered 1.5 inch to 1.125 steerer tube for predictable handling and unsurpassed stiffness taking riding input into line holding precision. The fork has massive clearance and will hold up to a 45mm tire (700c) 2.0 if running 650b. Measuring 395 axle to crown and 47mm in offset, this fork hits the sweet spot for handling on all Moots gravel and CX frames.
Product Features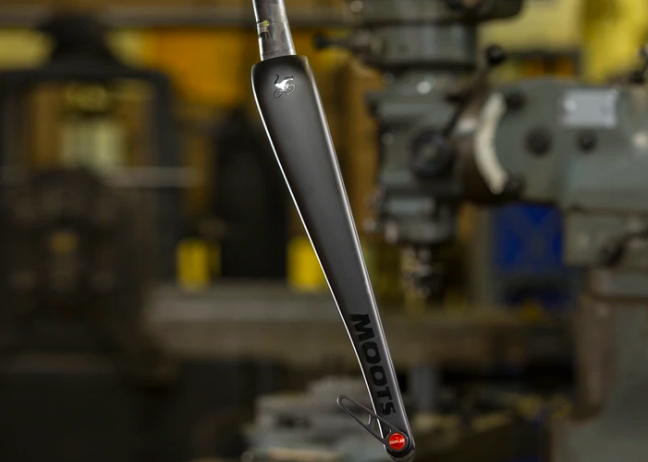 Carbon Road Fork
The Moots full carbon disc road fork is designed in-house and built to handle the stresses of modern day road bikes and the forces disc brakes placed on the fork. Tapered from 1.25 to 1.125 to work seamlessly with Moots 44mm head tubes and handle rider input without compromise. Using a 370 axle to crown length, 43mm and 50mm rake options, this fork pairs perfectly with Moots road geometry to offer perfect handling and stability. The fork clears a 30mm tire.
Product Features
Cinch Post
A culmination of Moots' knowledge from 20 years of building titanium posts, the Cinch Post is durable and lightweight. Featuring dual adjustment, the post features independent fore/aft and tilt adjustments. It is available in 27.2mm and 30.9mm sizes, 340mm and 380mm lengths and straight and setback options. 
Product Features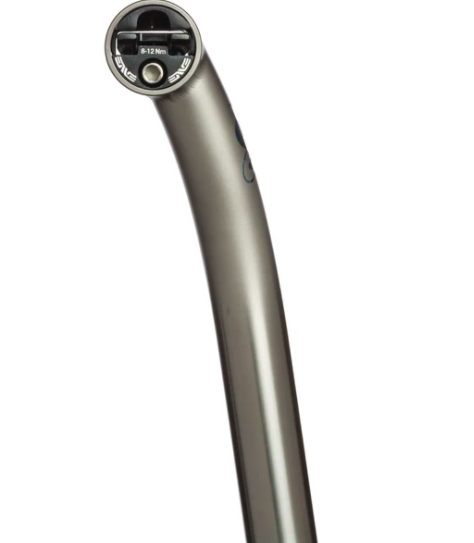 Cinch Post for Carbon Rails
The same Moots seat post, but holding Enve internals for use with a carbon railed saddle. This post is built using the same high quality tubing Moots standard posts use, with the exception of a different weld on top. Now you can run an oversized rail saddle on a Moots post!
Product Features