Moots Ranch Rally 2023 Registration
Mark Your Calendars For Great Times, Company, and Great Gravel.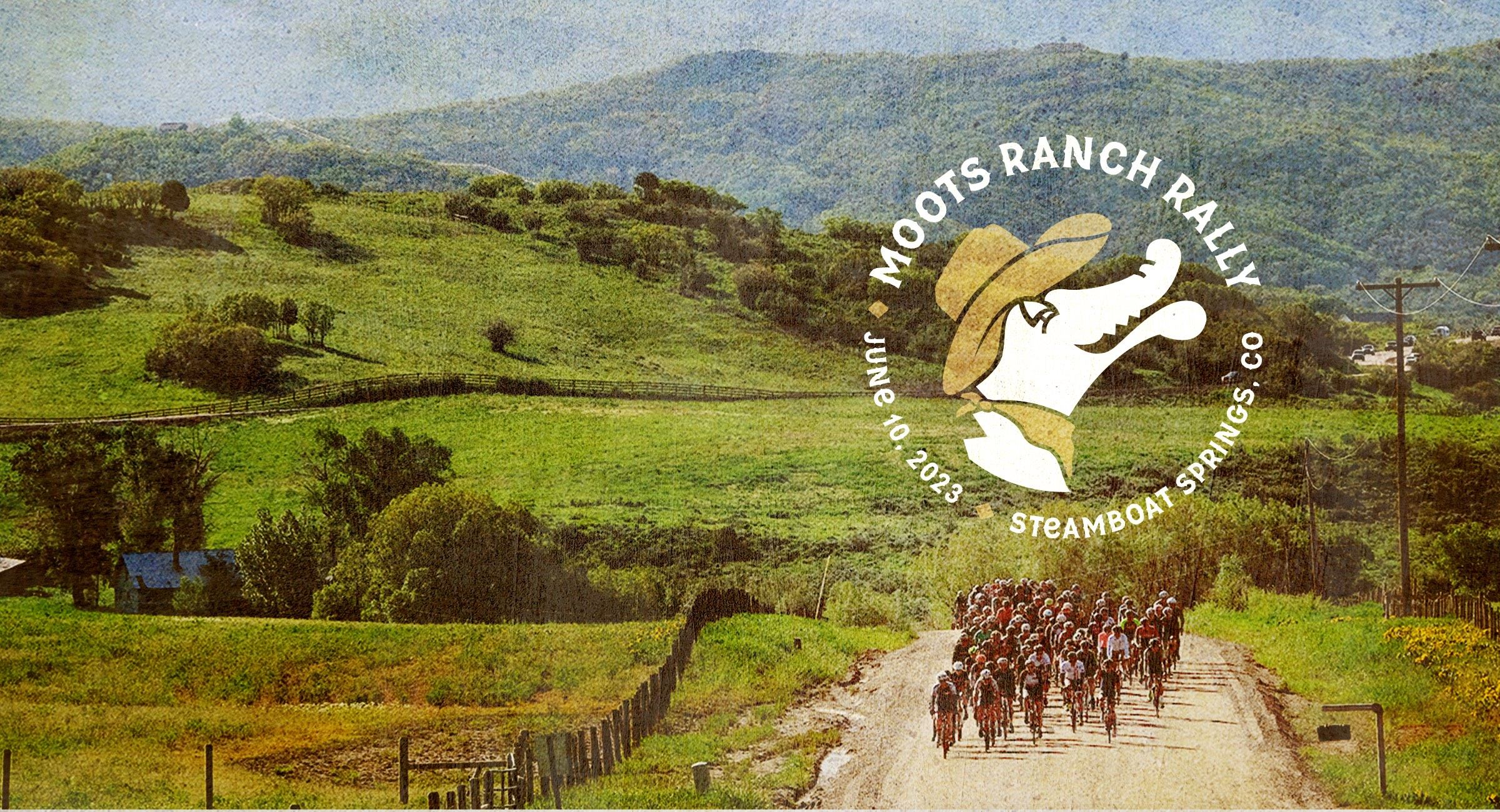 The Ranch Rally predates the ubiquity of gravel riding, originally called a "dirt road ride" for its inaugural running in 2014. This year's Rally will use the gravel roads right outside the Moots factory doors – the same roads and mountain views that have inspired their bikes for over 40 years.
The Moots Ranch Rally is a non-competitive gravel event/fundraiser that contributes towards the Community Agriculture Alliance. The CAA's mission is to grow and keep awareness of where our food comes from and the importance of local agriculture and respect for the land.
To date, the Moots Ranch Rally has raised over $25,000 for the CAA, and new to the event in 2022 was Moots athlete Reggie Miller and his push for more diversity in cycling and his support of HBCUs (Historically Black Colleges and Universities). In our first year working with HBCU, the Ranch Rally raised $5,000.
Watch the Ranch Rally 2022 Recap with NBA Legend Reggie Miller
The NEW RANCH RALLY has two courses, either a 72 or 52-mile route. Both are almost 100% gravel and will include a few competitive timed segments for those that want to test their mettle. What hasn't changed is the warm hospitality the local ranch community has extended to all riders over the years. 
THE WRANGLER: 52 Miles and 3K feet of climbing.
THE FULL BULL: 72 Miles and 4800 feet of climbing.
Entries are limited in order to keep it small and relaxing as you ride your way through Routt County. 
Ride rain or shine! 
WHAT'S INCLUDED
Each rider will receive complimentary limited edition Ranch Rally items, entry into the ride that will have two fully stocked aid stations, a ranch lunch, evening social with light food & adult beverages, Moots factory tours, as well as an entry into a raffle for a Moots Routt 45 gravel frame ($5000 value). On top of that, the course will be well marked, and riders will be supported by a sweep/mechanical vehicle and event medical services roaming the course.
2023 RANCH RALLY SCHEDULE
June 9th (Friday) Packet pick up: from 5-8pm at Moots
June 10th (Saturday) Ranch Rally rolls out at 8:30 am from Moots
June 10th (Saturday) Moots evening social ​ 5-7pm at Moots
June 10th (Saturday) Moots gravel frame raffle @ 6:30pm