Moots Ranch Rally Returns for 2022 with NBA Hall of Fame Legend Reggie Miller
Experience Steamboat with Reggie and Moots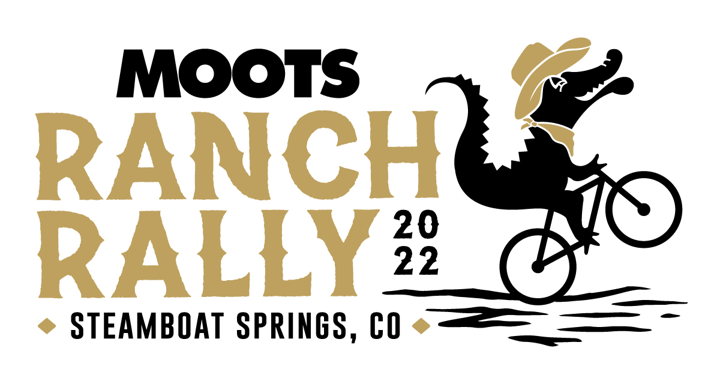 NBA Hall of Fame Legend and Moots rider Reggie Miller will join in the seventh running of the Moots Ranch Rally this year. Reggie will be aboard his new Routt RSL for the 2022 Ranch Rally, which takes place June 11th in Moots' home of Steamboat Springs, CO. 
The Ranch Rally predates the ubiquity of gravel riding, originally being called a "dirt road ride" for its inaugural running in 2014. Now, the event is returning after a two-year hiatus and serves as a leisurely-paced gathering of Moots riders as well as a preview of many of the roads used later in the year for SBT GRVL. Moots will host factory tours during the evening social, raffling off a new frame and giving awards for the timed portions of the ride. 
As part of Reggie Miller's goal to increase diversity in cycling, a portion of proceeds from the Ranch Rally will benefit cycling clubs at Historically Black Colleges and Universities (HBCUs). 
"I'm excited to be in Steamboat riding bikes and raising funds to open cycling clubs at HBCUs. The Ranch Rally is going to be a fun event and I look forward to exploring Routt County while supporting greater diversity and inclusion in the sport," says Reggie. 
Moots Brand Manager Jon Cariveau responds, "We're thrilled to have Reggie joining us for the Ranch Rally. This is always a much-anticipated event for the Moots family and this year's running benefits a fantastic cause."
For this year's Ranch Rally, Moots is partnering with SBT TRVL Blue. If you register for the SBT TRVL Blue, you are guaranteed entry into the Moots Ranch Rally. General registration for the Ranch Rally goes live on Tuesday, February 8th. Entry for the Rally is $200, with a portion of the proceeds going to Reggie's charity efforts.
Info Link | Signup Link | Image Assets