Moots Titanium Water Bottle Cages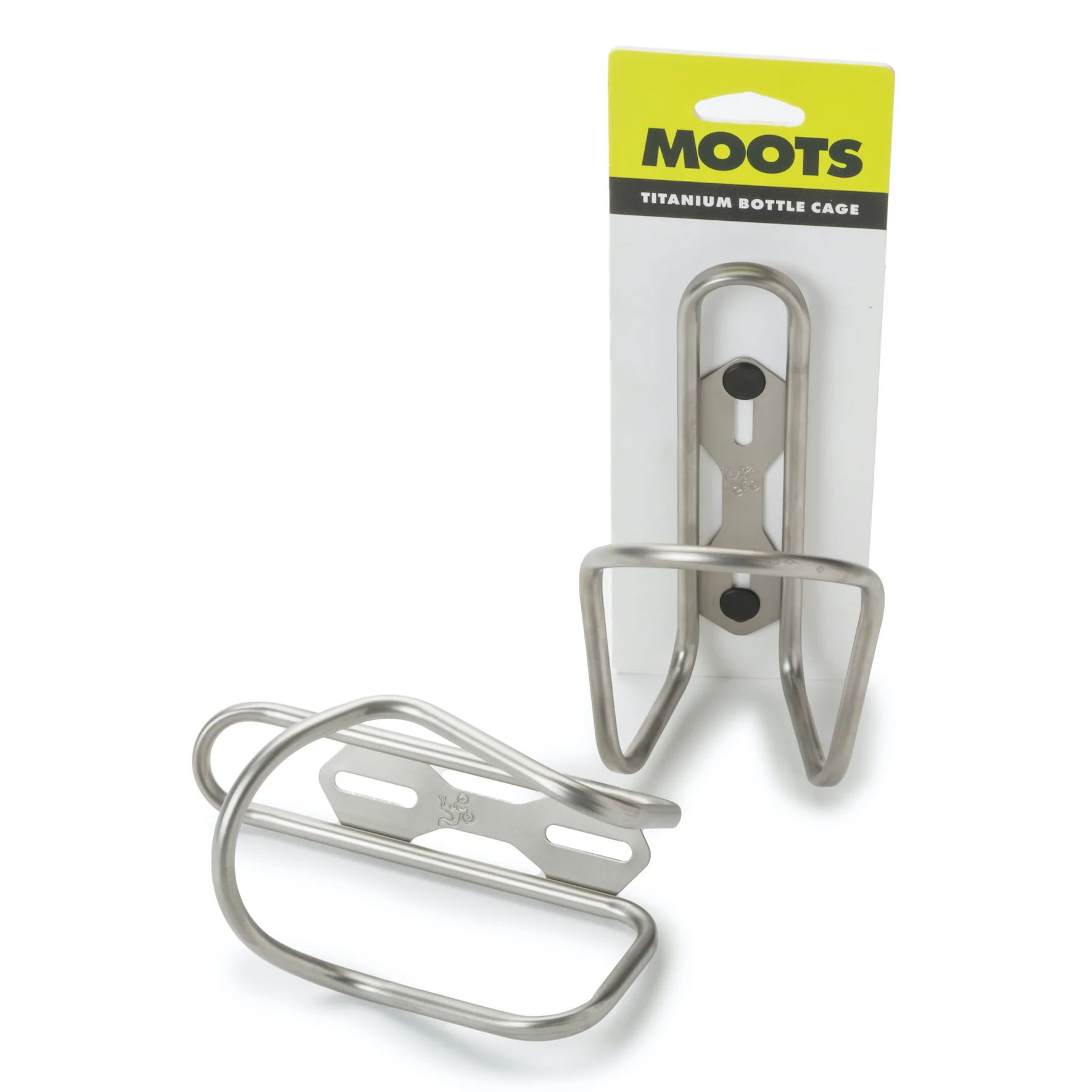 Moots' love for titanium is well documented. When it comes to what holds your water bottles to your bike and not losing them or mark them, there is no substitute for a titanium water bottle cage. At just 30 grams for each cage, you can ride road, mountain, and gravel without worrying about turning about and picking up your bottles after they've been ejected off your bike by bumpy terrain.
These beautiful cages are made of seamless 3/2.5 titanium tubing, laser welded, and blasted to match Moots' satin bead blast finish for a seamless look. They also have a range of fore/aft adjustment of 21mm so you can position your bottle just where you like them. Mr. Moots has been engraved on each cage, so you'll never ride alone.
Seamless 3/2.5 titanium tubing
30 grams
21mm fore/aft adjustment
Hand bent in Indianapolis
Easy in-and-out
Extremely secure design
Laser welded
Optimized for purist bottles (works with all bottles)
MSRP: $75 | Product Page | Image Assets