MOOTS Updates Titanium Computer Mount
Collaboration With Silca Brings Two Industry Legends Together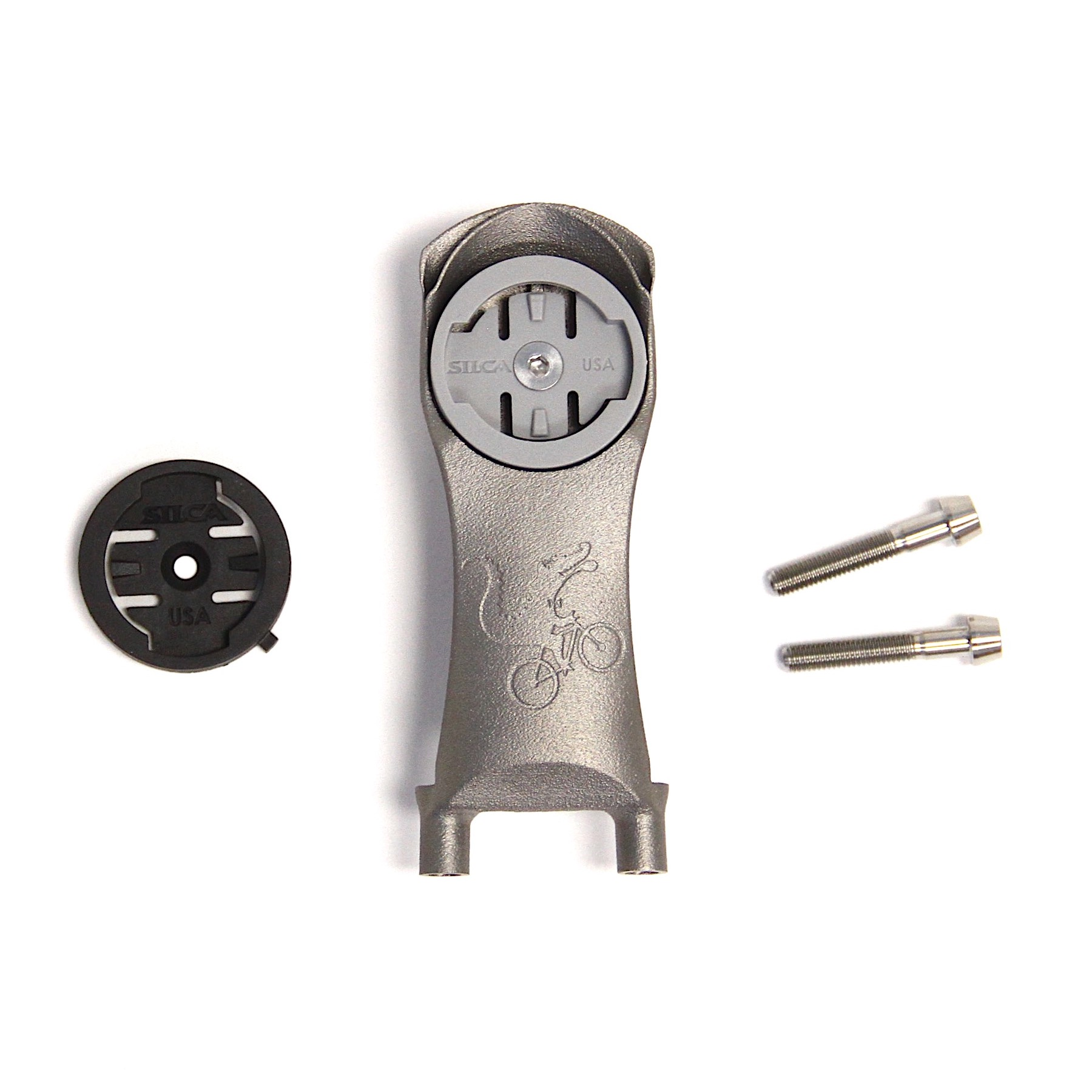 MOOTS, in collaboration with fellow industry stalwarts Silca, has updated their 3D printed titanium Computer Mount. Designed specifically to work with MOOTS' titanium stems, the new mount comes with inserts for Garmin and Wahoo cycling computers as well as a lower mount for a light or action camera.
The mount keeps all unnecessary clutter off of your handlebars while improving aerodynamics and cutting weight by up to half. Of course, the bolts are titanium as well.
"For our second version of the Moots Ti printed GPS mount, we took feedback from our fans and incorporated a bottom side mount to handle a light or a camera. This V2 is also more aerodynamic for the newest Wahoo Bolt and Garmin GPS units." – MOOTS Brand Manager Jon Cariveau
The V2 Computer Mount is available now at the MOOTS website and at MOOTS dealers worldwide.
MSRP: $195 | Product Page | Image Assets