The Vamoots CRD
Meet Moots New Fully Integrated Road Offering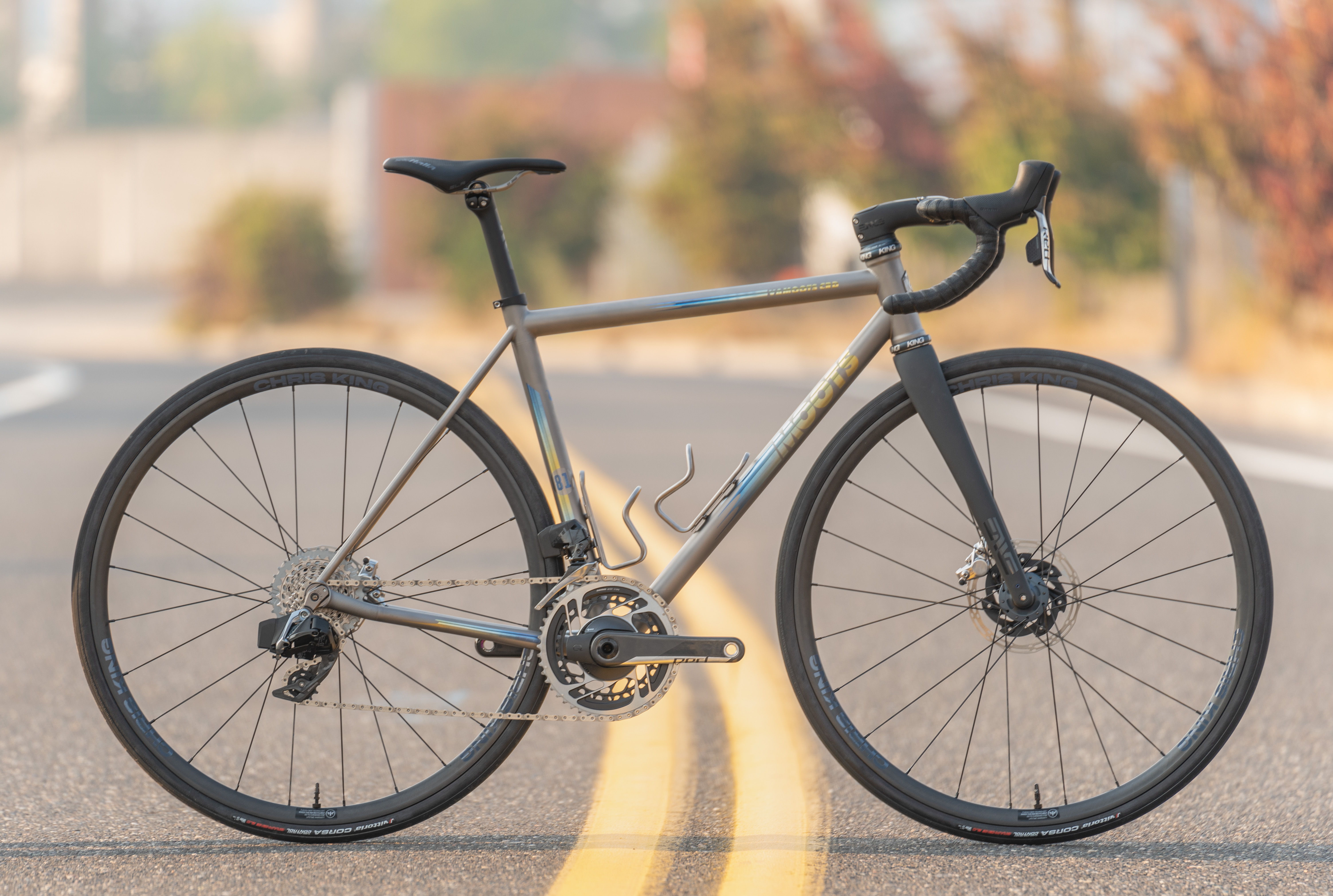 Smooth pavement, painted lines, swooping turns, and speed is what are at the core of road cycling. This modern-day road bike is built for enjoying the open road.
Pure pavement riding where the only varying surface is up, down, left, and right. Road riding is about speed, smoothness, and the feeling that you could ride all day. The NEW Vamoots CRD captures what lies at the heart of a dedicated road bike.
The Vamoots CRD (Complete Race Design) is the new pinnacle of the Vamoots road line. The CRD screams performance with our legendary double-butted RSL tube set for a light, crisp ride. Followed by our latest and most refined 3D printed dropouts that save weight, add stiffness at the rear wheel, & perfect brake caliper alignment. Finished off with pencil-thin seat stays for the renowned Moots ride quality. By incorporating an all-NEW integrated cock-pit with a T47 bottom bracket into the build, we have been able to route all brake hose lines internally for our cleanest-looking road bike to date. ​ Built to perform best with your favorite 28-30c road tire, can clear up to 32mm.
The bottom line: Pavement, pass bagging, and grand touring are all in the realm of this pointed road performer. Road riding never goes out of style on a Moots.
Frame Spec:
-44mm head tube
-Chris King Aero 3 headset
-T47 bb // 86.5mm shell
-27.2 seat post diameter
-142 x 12 rear spacing
-Max tire: 32mm
-Electronic shifting only
MSRP: From $13,086.00 ​ | Images | Landing Page